Quick post on my four day trip in the Great Plains chasing this year, I have learned to set the camera down and take everything in, I still was able to get some great video/images and feel like I didn't watch through the lens.
I chased in KS and TX over these four days, everyday brought highlights, 4/21 we witnessed an amazing supercell near Leoti, KS, catching a glimpe of two tornadoes with this storm and captured images/video of this nearly stationary supercell.
4/22 Didn't bring much for us, no media from that day, we did get blasted by a dust storm from a thunderstorm on 82 in Ralls, TX.
4/23 Brought more frustration, but we were rewarded near sunset with a stationary supercell near Turkey, TX, this produced an EF3 tornado after sunset.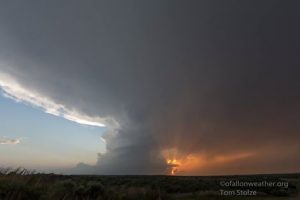 I did  a time lapse of this storm as the sunset.

4/24 was a big day, we chased one supercell which produced multiple tornadoes both south and north of Dodge City, KS.
Here are two videos I put together from this day.